In a series of social media posts beginning on Twitter and ending on Instagram, Mike said he plans to meet up with fans very shortly in Hollywood tonight near the old Tower Records building to film part of a new music video.
On Twitter, he
began
with,
"I feel like meeting up with you guys later tonight"
and added
"literally in person."
In his
Instagram
post, he said,
"Who wants to meet up and be in a music video? Im shooting something for my solo album at 8:30 in Hollywood tonight. In 45 minutes. Roll thru."
With Mike being spotted in a recording studio very recently, it was no surprise that new music was being recorded... but a solo album is big news. We wrote an
article
on March 1 about Mike being in the studio with Ethan Mates (long time LP recording engineer) and Brad Delson, with a possible Phoenix appearance being made as well.  
We will keep the thread updated with more information tonight as it becomes available!  
Updates: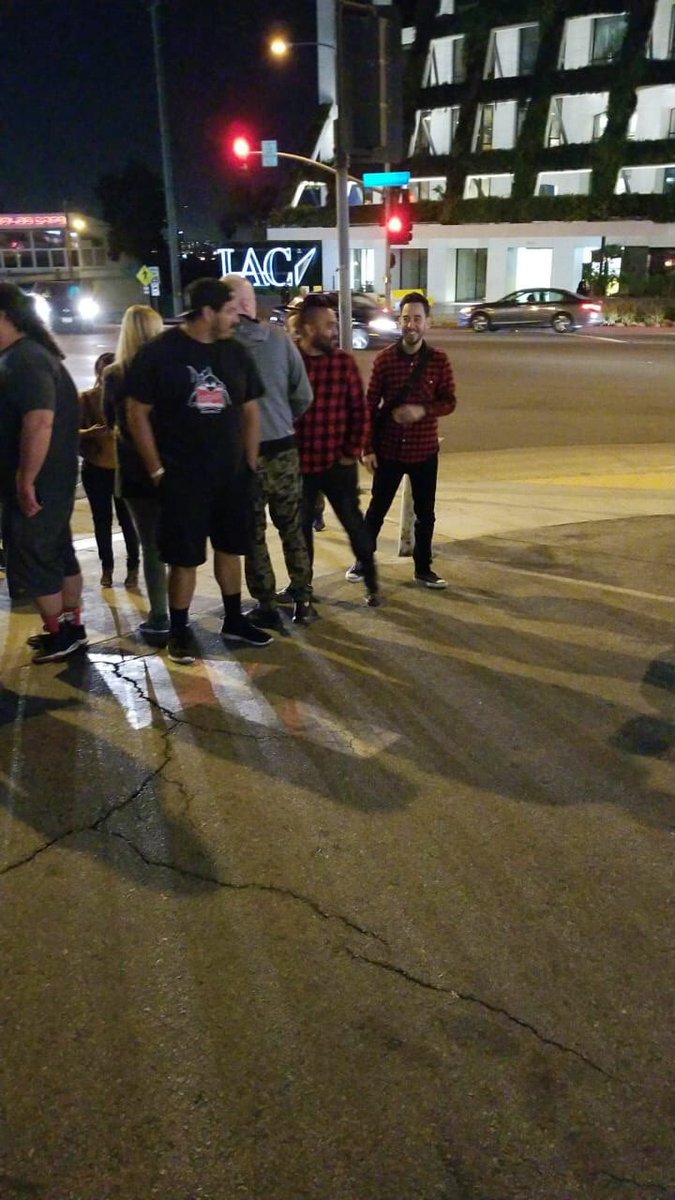 - Mike played the new song for everyone but requested that they turn their phones off. 
- "I love to make art and I love to make music, and one reason I get to do that is because of you guys. I am just really, really grateful for that."
- "I have been writing songs in the moment. As I went on, not every song was a sad song. And they've been about a lot of things. I've started to put them together and it looks like it'll be an album. It isn't an album about grief, but it starts there."
New song:
- 3-3.5 mins long
- Personal lyrics but optimistic
- No rapping, kind of similar to One More Light sound
- Song grows, think of how Shadow of the Day builds throughout the song
- Cool drum beat
- Song will not be heard for a while as Mike is still making music
- Played song via Bluetooth speaker for fans
- Mike played the song twice for everyone
- Song was very catchy so fans were able to sing along with the chorus the second time he played it
- The video shoot was impromptu and was done spur of the moment
- Asked that fans not record it
- Possible video shooting happened later in the night at The Roxy