Hey everyone,
We are excited to announce we are partnering with our friends at Filthy Nasty Productions for a charity benefit event to honor the legendary Chester Bennington of Linkin Park. The event will take place at Mercy Lounge in Nashville on September 1st. 
This benefit show will feature performances by EMERGE, Conquer the Distance + more as well as an open mic for people to share stories on the tragic passing of Chester Bennington and suicide awareness.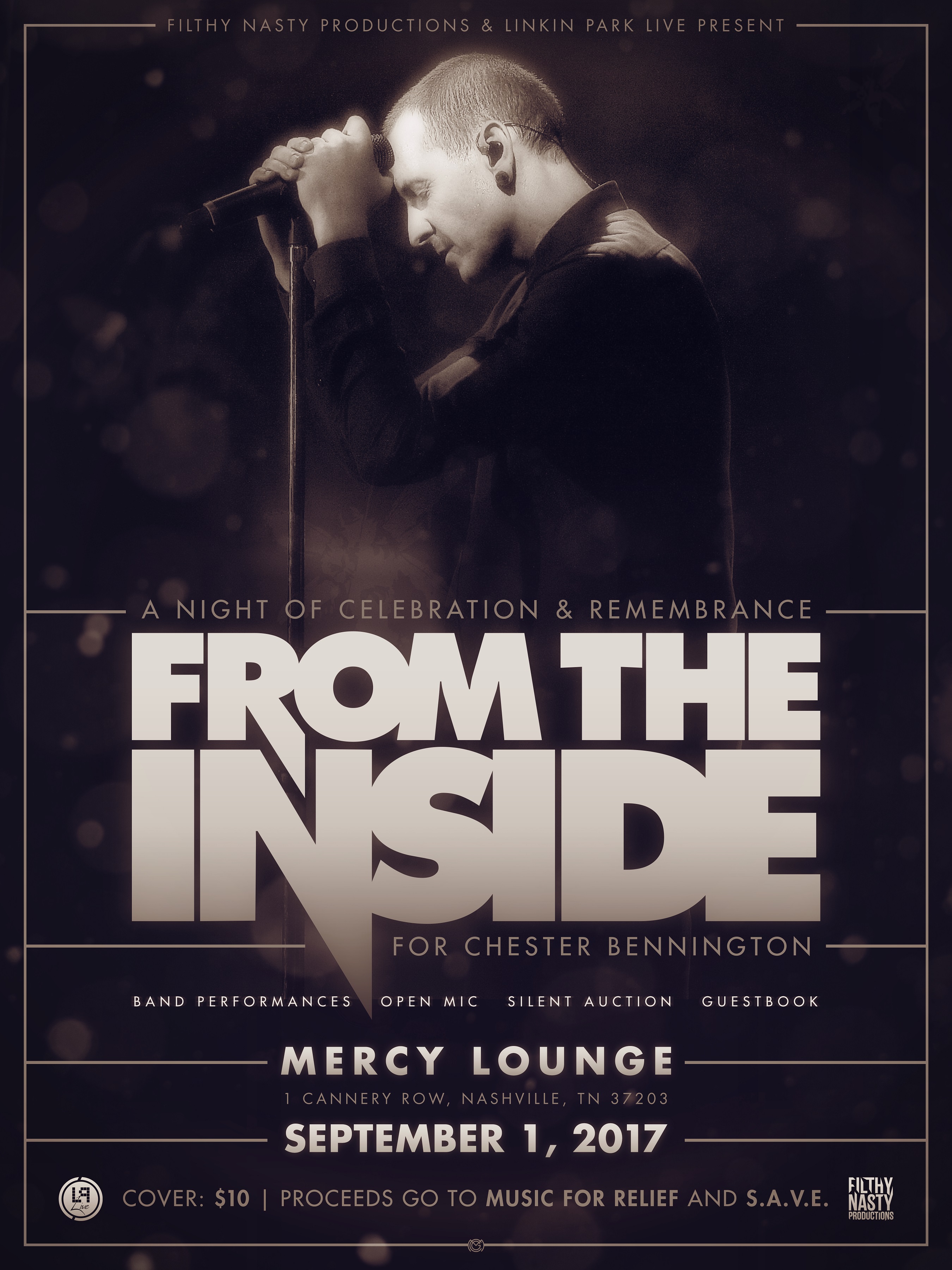 We will have a guestbook and banner for people to sign and share their story. Additionally, a silent auction will be held for Linkin Park/Chester Bennington-related items. Everyones favorite Linkin Park tracks will be played over the PA between sets. Proceeds from the event will go towards Linkin Parks charity Music for Relief and S.A.V.E. 
TICKETS
FACEBOOK EVENT
Photo of Chester taken earlier this year by Harry Reese. 
Hope to see you there!