Linkin Park fans,
 
Several days later, we are still hurting in the wake of Chester's death. We are all mourning, but healing as a community.
 
As a musician and as a humble, respectable person, Chester taught all of us kindness and to help those in need. Many of you have volunteered with Linkin Park's Music for Relief organization over the years and have made lasting impacts across the globe because of it. Lots of you have donated money to MFR or participated in worldwide events to better the planet.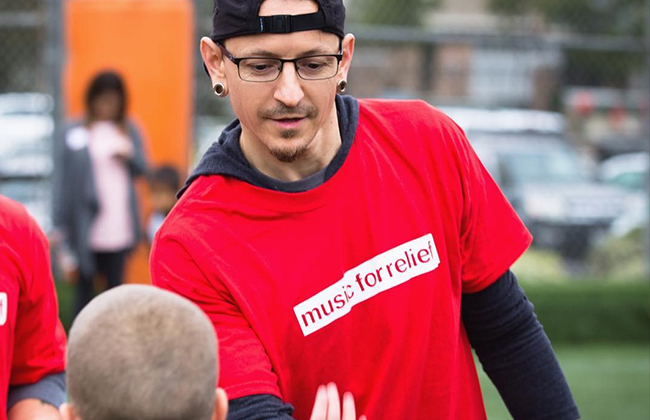 As fans, we have all witnessed Chester's extraordinary outgoing personality, making time for those in need. We have endless stories of his generosity, from visiting sick children in the hospital to bringing fans on stage from the "Make a Wish" Foundation to spending extra time at the Meet & Greets for fans. In his personal life, Chester supported MusiCares, PETA, and the Grammy Foundation as well. Simply put, Chester was a shining star in the music community because of his hospitality and unselfishness. And not only that - his lyrics and incredible voice have helped millions cope with their personal lives… from depression to abuse and more.
 
At such a tragic time in the world, we cannot just sit and grieve. This is why we have decided to unite with our friends at 10 Years Association, who cover a band that Linkin Park introduced us to… 10 Years, to start a fundraising campaign for S.A.V.E. (Suicide Awareness Voices of Education). You can read more about SAVE here: https://save.org/who-we-are/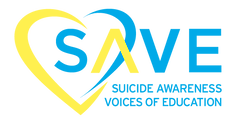 "SAVE was one of the nation's first organizations dedicated to the prevention of suicide. Our work is based on the foundation and belief that suicide is preventable and everyone has a role to play in preventing suicide. Through raising public awareness, educating communities, and equipping every person with the right tools, we know we can SAVE lives."
 
The mission statement for SAVE reads, "To prevent suicide through public awareness and education, reduce stigma and serve as a resource to those touched by suicide." Together, with the Linkin Park community, 10 Years community, and worldwide music base touched by this tragedy, we hope to raise awareness of the tragedy that is suicide and to provide a helping hand to a nonprofit who is able to effectively use their resources on a larger scale to truly assist those in need.
 
In times like these, we need to be here for each other, lifting each other up… not just to listen to those in pain, but to offer assistance and a hand of support. We hope you will join our support for SAVE at the following link:

LPLIVE AND 10 YEARS ASSOCIATION SUICIDE PREVENTION CAMPAIGN
 
Additionally, both LPLive and 10 Years Association have Discord chats open for anyone who is suffering right now and wants someone to talk to. We have members from all over the world in our chat from Brazil to China and more. Please come to us if you are in a time of need.

LPLive Discord
10 Years Association Discord
 
Much love to everyone, and we are always one tweet, message, etc away for support.