Warner Germany reports that the new single 'Burn It Down' will be released as a 1 track digital single in the iTunes Store on April 16, 3 PM (local time) and it will also hit the radio stations on that day. Additionally the artwork for the new album will be revealed too!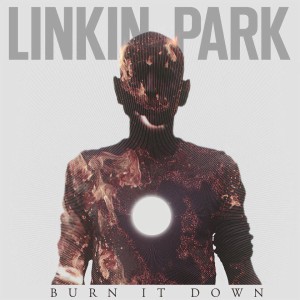 We'll keep you updated with more announcements concering the release of 'Burn It Down' in other countries.
Source:
http://www.warnermus.....e=Linkin Park
Thanks to BlackChester for the heads up!
EDIT:
As of 3:30 PM on April 12th a new puzzle in the form of a Galaga esque game has appeared at burnitdown.linkinpark.com, when hit the smaller clusters you can hear snippets of a new song played! The plot thickens with just a few days left until the 16th, do you prefer this game over the puzzles ?
EDIT 2:
From user Pro_Ice

New game is based off indie game Osmos where you have to absorb smaller beings to get bigger. Point of this one is to be the biggest. As soon as you solve it it offers to save progress and offers new levels each day. Plus it reacts to game events by playing snippets of various instrumentals of the song. I say it's awesome, partially because of being built on HTML5.