The following Tumblr page was discovered titled: "LP 2k12", in the page there is a short video montage of Linkin Park working in the studio. Interesting enough the video features Chester recording vocals for a song tentatively titled ONEFOURTY. At the bottom of the page it says "Could this be something?". Excited yet? Do you think the build up is more intense for this forthcoming album than it was for A Thousand Suns?
X1075 Las Vegas also release some new promo pics for the band. Chester is wearing glasses again...interesting. You can see them
here!
You can view the page
HERE
. Thoughts? Burn It Down will premiere one week from today!
Edit 1 -
Here is an HD link to the clip. You can save it if you'd like.
http://v.tumblr.com/...g1rtw14s_r1.mov
Edit 2 -
And here is a screencap of the lyrics sheet Chester is singing from titled "ONEFORTY" -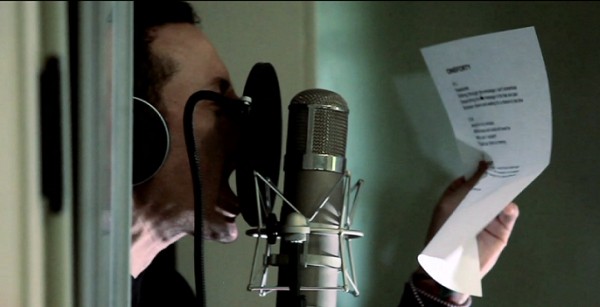 Edit 3 -
Mike "confirming" the tumblr on twitter:
https://twitter.com/#!/m_shinoda/status...578908050530305
Thanks to danielpsoad-09, Someduderemix & everyone else that contributed.